"All Roads" – Das Kerninvestment des Lombard Odier Pensionskassen-Fonds (Schweiz) im Detail vom verantwortlichen Manager erklärt
20. Juni 2023, um 14:00h
Vienna Marriott Hotel
Parkring 12A, 1010 Wien, (maps)
Onsite und Livestream
"All Roads" ist eine intelligente Investmentfonds-Lösung, die sich dem makroökonomischen Umfeld flexibel anpasst. Die adjustierte Risikokontrolle stand bei der Entwicklung im Vordergrund.
Alain Forclaz, PhD und Deputy CIO, Multi Asset von LOIM, verrät, warum der Name "All Roads" Programm ist, und die Eigenschaften dieser Investmentfonds-Lösung für die eigene Veranlagung so wichtig sind.
Er gibt einen umfassenden Einblick in die Strategie und legt den Investmentprozess und die Portfoliokonstruktion offen. Er zeigt, dass "All Roads" gegenüber herkömmlichen 60/40-Ansätzen überlegen ist.
Für den Lombard Odier Pensionskassen-Fonds (Schweiz) sind dieser robuste Investmentprozess, die Risikokontrolle und die Wiederholbarkeit der Ergebnisse von entscheidender Bedeutung.
Gilt das auch für Sie?
Melden Sie sich jetzt an und diskutieren Sie mit uns.
Agenda
alle Zeiten in CEST
13:30h Registrierung Onsite – 13:45h Start des Livestreams
14:00h Begrüßung und Einleitung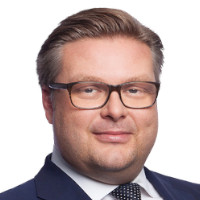 Christian A. Kratochwil, Country Head Deutschland und Österreich, Lombard Odier Investment Managers
14:10h All Roads – Adapting to a shifting economic landscape requires an intelligent portfolio structure (Vortrag in Englisch)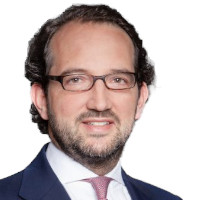 Alain Forclaz, PhD, Deputy CIO, Multi Asset at Lombard Odier Investment Managers
15:30h Fragen und Antworten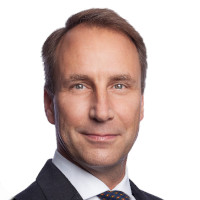 Robert Schlichting, Managing Director bei Lombard Odier Investment Managers
16:00h Networking und Umtrunk
---
Über Alain Forclaz:
Alain ist stellvertretender CIO der Multi-Asset-Gruppe von LOIM und Portfoliomanager von LO Funds All Roads. Er leitet auch die Investor Relations der Gruppe. Bevor Alain 2016 zu Lombard Odier kam, gründete er Kereon Capital, wo er eine systematische globale Makrostrategie verwaltete. Von 2007-2012 war Alain Direktor bei der Royal Bank of Scotland in London, wo er eine breite Palette von festverzinslichen Derivatlösungen für institutionelle Kunden strukturierte, ausführte und das Risikomanagement übernahm. Davor war er Vice President im Bereich strukturierte Produkte bei der Credit Suisse First Boston. Er begann seine Karriere 2002 als Analyst für strukturierte Finanzprodukte bei Moody's Investors Service.
Alain hat einen Master-Abschluss in Mathematik von der Eidgenössischen Technischen Hochschule Lausanne (EPFL) und einen Doktortitel in mathematischen Wissenschaften von der Universität Oxford.