Virtual Event / Livestream
Wednesday, 15-Feb-2023 – 14:00h CET / 15:00h EET, duration 45 minutes plus QnA
Timberland investments – portfolio diversification and a hedge against inflation
Diversification with competitive returns into renewable resources in an economically and politically stable region of the Nordics
United Bankers, a Finnish asset manager firmly rooted in the Nordic region, is an expert in forestry investments.
In this high-quality livestream, three experts will comment on the following topics:
The overview of forestry investments in the Nordics
A deep dive into the asset class timber, opportunities, risks, and effects on diversification and inflation
The positive ESG character of investments in timberland, impact and sustainability
The Speakers: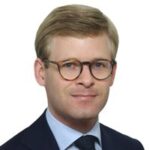 Dick Ehrnrooth, Head of International Distribution, gives an overview of the Nordic region and an insight into forestry investments.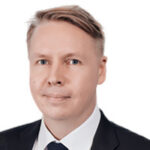 Jyri Hietala, CEO, UB Nordic Forest Management Ltd, uses concrete examples to explain the context and structure of the investments. He goes into detail about opportunities and risks. He shows the ability to diversify in the existing portfolio and explains the positive properties of a hedge against inflation.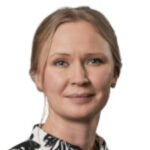 Seela Sinisalo, Head of ESG, evaluates these investments in the context of a sustainable view and shows the ESG properties of investments in renewable raw materials. She provides insight into the chain of effects of impact and the influence on climate change.
The Target Group:
Institutional investors, professional investment and wealth managers, family offices, foundations, CIOs, head of asset allocation, head of risk management, decision makers in ESG, sustainability and impact.
Questions:
The registered audience will have the opportunity to send questions in advance and to ask them during the event.
About United Bankers:
United Bankers is a Finnish expert on wealth management and investment markets, established in 1986. United Bankers Group's business segments include wealth management and capital markets services. In asset management, the Group specializes in real asset investments. United Bankers is majority-owned by its key personnel, and the Group employs 149 employees (FTE). In 2021, the United Bankers Group's revenue totalled EUR 43.8 million and its adjusted operating profit amounted to EUR 14.4 million. The Group's assets under management amount to approximately EUR 4.6 billion (30 June 2022). United Bankers shares are listed on Nasdaq Helsinki Ltd. The Group companies are subject to the Finnish Financial Supervisory Authority's supervision. For further information on United Bankers Group, please visit www.unitedbankers.com