Mediapartner
Sustainability, Biodiversity and the Future in Finance
In today's financial landscape, institutional investors are placing an ever-increasing emphasis on long-term investment strategies. Sustainable investing and the preservation of biodiversity have emerged as pivotal factors guiding their decisions. Simultaneously, the regulatory framework for Environmental, Social, and Governance (ESG) standards is becoming more stringent and defined.
Institutional investors in particular must face the long-term orientation of their capital investments. They thus have a significant responsibility towards their impact on biodiversity. SDG 13 ("Climate Action"), 14 ("Life Below Water") and 15 ("Life on Land") are steps in the right direction.
During this session, we will delve into the current state of affairs and underscore the growing significance of biodiversity preservation targets.
Roundtable Discussion
10-Oct-2023 • 14:00–17:00 CEST
Haus am Dom • Domplatz 3 • 60322 Frankfurt/Main • maps
Onsite & Livestream
Agenda
13:30 Registration opens
14:00 Official Opening
Christian Salow, altii
14:05 Keynote Speech: "Return, Risk, Regulatory; Impact Investing as Challenge – and Opportunity!"
Marc Dellmann, Head of DACH for Nordic Investment Opportunities
14:15 Panel Discussion: Sustainability, Biodiversity and the Future in Finance
Angelika Delen, Global Head of Impact Investing, Mercer, Moderation
Panelists:
Stefan Fritz, Investment Fund Specialist, GLS Investments
Xenia Loos, Partner, Co-Founder, Collective Action
Nick Parsons, Senior Advisor, Vertevis Capital Partners
Felix Philipp, PhD, Head of Research on Circular Economy & Materials, Lombard Odier Investment Managers
Seela Sinisalo, Head of ESG, United Bankers
15:30 Keynote Speech: "Seaweed aquaculture: A key to recovery for the world's oceans and climate."
Alexandra Cousteau, President & Co-Founder, OCEANS 2050
15:45 Investment Use Case: "Alpha for Impact – Outperformance for real Sustainability"
David Pieper, Co-Founder, Intalcon
16:15 Networking
Drinks and Finger food
The main topics of the panel discussion
Sustainable asset allocation for institutional Investors in DACH
Legal requirements and the risk of greenwashing
The importance of transparency
Limited specificity and vaguely formulated interconnectedness of biodiversity within SDGs, need for clear targets
The technical aspects of the underlying concepts
The importance of biodiversity as a holistic approach
Target Group Participants
Institutional investors, professional investment and wealth managers, family offices, foundations, CIOs, heads of asset allocation, heads of risk management, decision makers in ESG, sustainability, and impact, experts from teaching and research, and sustainability and biodiversity enthusiasts.
The Speakers and Panellists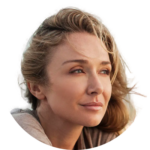 Alexandra Cousteau, keynote speaker, President & Co-Founder of OCEANS 2050, Alexandra Cousteau has been advocating for the oceans since age eight, when she joined her grandfather's petition to create an Antarctic nature reserve. A filmmaker, public speaker and advisor to governments and non-profits, she has conducted deep-sea surveys, campaigned for the expansion of marine protection areas, rescued dolphins and manatees, and investigated the impact of oil spills and agricultural run-off on coastal ecosystems. As co-founder and president of Oceans 2050, she uses her gift for storytelling and her background in political science to align interests and bring people together around the common good of abundant oceans. Alexandra studied international relations at Georgetown University and received an honorary doctorate of Humane Letters from her alma mater in 2016. Her advocacy for the oceans has been recognized by, among many others, the National Geographic Society, which named her an Emerging Explorer; the World Economic Forum, which named her a Young Global Leader; and the University of California Irvine, which presented her with its Human Security Award. Alexandra serves as a member of the advisory boards of SeaLegacy and Oceanswise and as a senior advisor to Oceana.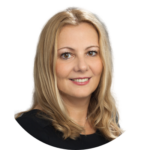 Angelika Delen, moderator of the panel and Mercer's Global Head of Impact Investing and is committed to creating and delivering profitable strategies and portfolios for institutional investors while generating quantifiable benefits for both people and the planet. Alongside her team, she has developed a private markets impact framework, conducted impact assessments and alignment with SFDR, and she is a part of the Investment Committee for Global Impact. Her responsibilities include engaging with institutional clients, participating in panel and roundtable discussions, and being involved in various green finance and impact working groups at both the international and national levels, including local governments.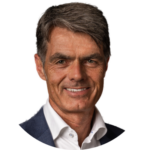 Marc Dellmann, keynote speaker, is Chief Sales Officer and Head of DACH for Nordic Investment Opportunities (NIO). He brings more than 25 years' experience in private markets, including 10 years at UBS Asset Management, where he headed up private equity and infrastructure globally. Prior to NIO, Marc served as Chief Sales Officer at Munich Private Equity., Marc also held senior leadership and investment positions at CEPRES, Allianz Risk Transfer and APAX Partners. With his investment and business development background, he has significant experience across alternative asset classes and led innovative solutions in the market such as the first Private Equity CDO. Marc holds a Master's Degree in Business Administration from University of Zurich.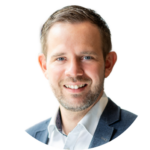 Stefan Fritz, panelist, works as an investment fund specialist at GLS Investment Management GmbH, a wholly owned fund subsidiary of GLS Bank. In his role, he is responsible for the topics of impact management, sustainable finance regulation, and communication. From 2015 to 2018, he worked for the French research company Novethic, based in Paris, from where he accompanied the development of the European market for sustainable investments and was responsible for the audit of the FNG label.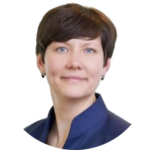 Xenia Loos, panelist, Partner, Co-Founder, Collective Action, an impact investment platform facilitating collaboration between institutional investors who aim to achieve measurable social and environmental impact and financial returns in private markets. She is part of the investment team and leads the firm's efforts in building, maintaining and monitoring GP relationships. Xenia has worked in private markets and impact investing for over 15 years, supporting and building some of the global pioneers (GPs and LPs) in impact investing. Xenia believes private markets are key to unlocking sustainable growth, as private companies offering solutions to social and environmental challenges are poised for significant growth. Private markets impact investing is a critical tool for investors to contribute to and benefit from this growth. Before founding Collective Action, she was part of the leadership team of LeapFrog Investments, a pioneer of Profit with Purpose investing, where she co-led the firm's fundraising, investor relations and co-investment activities. Xenia started her career at AAC Capital, a Benelux mid-market buyout firm.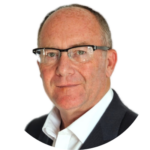 Nick Parsons, panelist, Senior Advisor, Vertevis Capital Partners, is a seasoned professional with extensive leadership experience in both global Investment Banking and Sustainable Energy Investment. Nick's adeptness shines as he manages teams across diverse jurisdictions and time zones, spanning both Hemispheres. His profound expertise in global financial markets, particularly in macroeconomics, interest rates, and foreign exchange, positions him as a notable authority in the field. Recently, Nick spearheaded the development of Sustainable Investment Policies, an ESG framework, and PRI reporting for funds under EU SFDR's Article 9. Nick's impact extends beyond corporate roles; he's an author of influential White Papers and Impact Reports, revealing the socio-economic benefits of Renewable Energy Investments in rapidly growing Asian economies. With a footprint in the media, Nick contributes to TV programs and investment trade magazines, cementing his thought leadership. Notably, Nick is a regular keynote speaker and panellist, sharing insights at conferences and events. His recent contributions at the 2023 Sustainable Investor Summits in Frankfurt, Vienna, and Zurich garnered significant attention.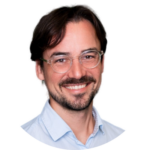 Felix Philipp, PHD, panelist, he leads research on Circular Economy & Materials at Lombard Odier Investment Managers for both private and listed equity funds. His research seeks to understand the nature, speed and scale of the transition from linear, extractive and wasteful systems towards a circular economy. Felix Philipp holds a Masters of Science in Business Management from University of Ingolstadt and Toulouse, as well as a doctoral degree at the Graduate School of Business, University of Cape Town. Prior to joining Lombard Odier Investment Managers, Felix worked at Systemiq, a leading sustainability systems change company and think-tank where he led projects in the Circular Economy and the development of the Circular Business Model cluster.
David Pieper, use case presenter, Co-Founder Intalcon, David graduated in 2002 with a degree in business administration (specializing in banking) and began his professional career as an investment advisor. After further training to become a Certified International Investment Analyst (CIIA), he gained several years of experience in investment research at LBBW in Stuttgart. His activities focused on technical, fundamental and sentiment analysis of the US equity market. Mr. Pieper has been involved in various aspects of technical analysis and behavioral finance since the late 90s. At Intalcon he is a Systematic Strategies Specialist, responsible for the development and evaluation of rule-based investment strategies.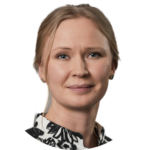 Seela Sinisalo, panelist, Head of ESG, United Bankers, she evaluates investments in the context of a sustainable view and shows the ESG properties of investments in renewable raw materials. Seela provides insight into the chain of effects of impact and the influence on climate change.
The Location
Haus am Dom, Domplatz 3, 60311 Frankfurt/Main, Großer Saal, central and well-known location, next to the Frankfurt cathedral and the renowned old town, parking garage and subway right next door, maps.